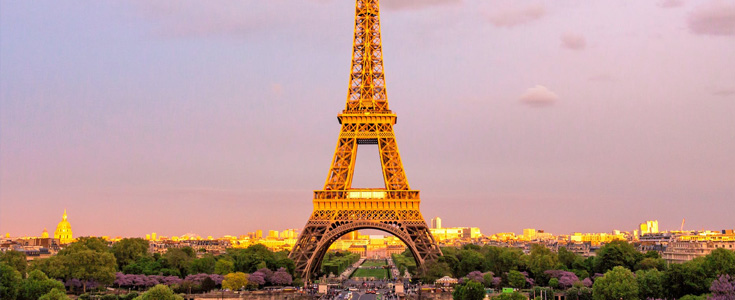 There are now 343,000 international students enrolled in French higher education, representing a 4.5% increase from 2016/17 to 2017/18, and a second straight year of stronger growth for France's international enrolment.
On pace for a new target
News of the latest increase in foreign student numbers dovetails with the French government's announcement of a new international education strategy last fall, one that established a target to host 500,000 international students by 2027. Achieving this goal relies on France welcoming an average of 5% more foreign students per year through 2027. The new strategy, entitled Bienvenue en France, is now backed by a newly announced €10 million (US$11.4 million) support fund from the French government aimed at improving international student services across French universities.
Among other goals, the fund is intended to further expand English-taught programmes (ETPs) at French universities. This is an increasingly popular category of programming across Europe due to the ability of ETPs to boost the attractiveness of a study destination for students in a wider field of sending markets. The number of English-medium degrees in France has grown considerably over the last 15 years, from 286 in 2004 to 1,328 as of fall 2018. Of those, 1,015 are currently taught entirely in English, with most of those programmes offered at the master's level.
At the same time, the fund will also support the development or expansion of French as a foreign language course for foreign students.
The Ministry of Higher Education, Research and Innovation has set aside €5 million of the fund for proposals from French institutions seeking funding for ETP and French language programmes, and also for new initiatives to provide support and integration services for visiting students. The funding round will close on 2 May 2019 and is open only to institutions that are participating in the Bienvenue en France branding programme.
Already, French universities are adapting their websites to reflect the Bienvenue en France brand and objectives, such as we see in the example below from the Université Grenoble Alpes.
View Original