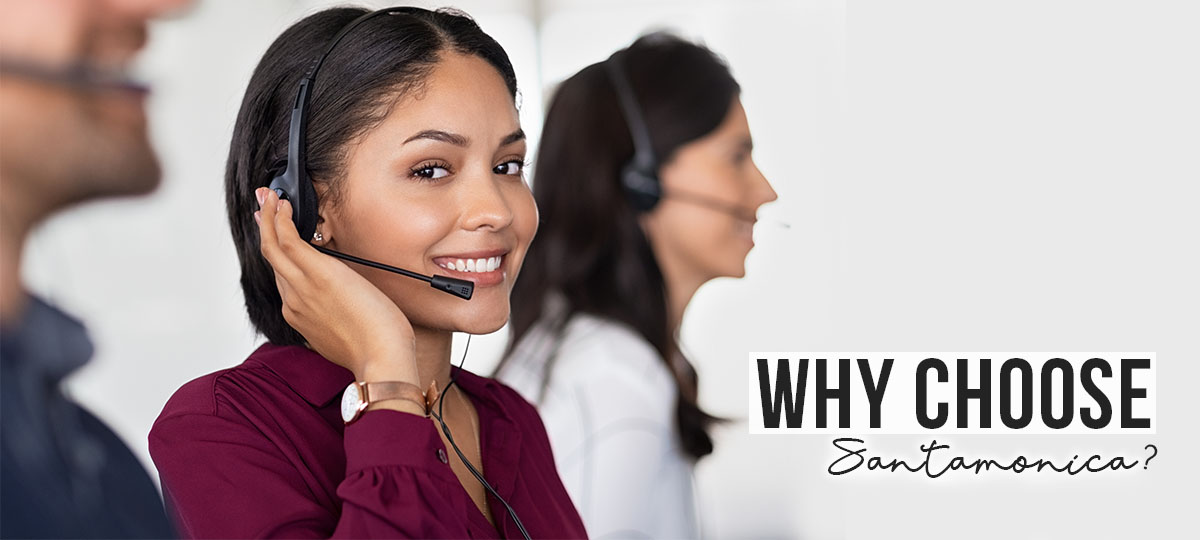 Why Santamonica is the right overseas educational facilitator for you?
Overseas education is a complex and confusing process regardless of whether you are looking for a masters, bachelors, or diploma course. The process is highly competitive and requires high commitment and vigilance on your part while choosing an overseas education facilitator. Please brief through to know why we are the best bet if you are looking for a credible overseas education facilitator.
20 + years of expertise in Overseas Education facilitation
Officially representing over 500 + top-notch institutions worldwide
International university trained professional and experienced counselors
Thousands of successful student base across the globe
The highest visa success rate in South India
Hosting direct interviews from University representatives
IELTS Registration centre for British council, Winner of numerous awards and commendations from foreign Universities and Governments
Authorized test centre of Pearson's Test of English (PTE) in Kerala and Professional partner – Pearson test of English-Academic
Education New Zealand recognized agency (ENZRA)
A strong network of branches across India
Coaching on IELTS, PTE , TOEFL
Pre departure briefing & post landing assistance
Dedicated travel desk for flight ticket booking at economical rates , forex, insurance on campus & off accommodation assistance, etc
Tie-ups with prominent banks for expedited education loans.
Organizers of South India's largest Overseas Education Expo.