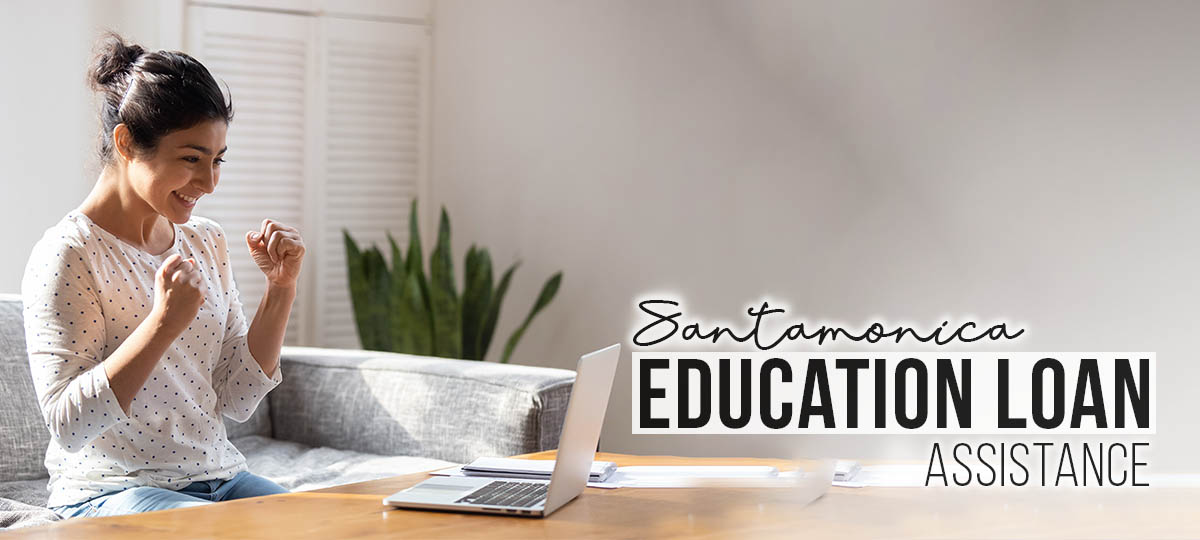 We offer bank loan assistance, all through the way, from loan application to documentation to liaison with private and national banks to ensure you have a hassle-free education loan to meet tuition and living expenses overseas.
We at Santamonica understand that majority of students who want to pursue foreign education require bank loans, availing them, at times becomes a nightmare for both parents and students with an endless number of visits to the bank, furnishing of various documents, etc., which takes a heavy toll on their psyche. It is often observed that many fail in the attempt, not because they are ineligible but simply because they are not properly guided. This is where our bank loan assistance comes in handy. We at Santamonica provide credible advice and assistance to secure education loans. We have close tie-ups with banks that readily offer loans to students who plan to Study Abroad.
Am I eligible for a bank loan?
The eligibility criteria of the bank to obtain an educational loan from any bank in India are as follows:
The student seeking an educational loan should be an Indian national.
The student should have secured admission to a professional/technical course through the entrance
test/selection program.
The student should have secured admission to a foreign university/institution.
Documents I need to furnish.
Mark sheets of the last qualifying examination for school and graduate studies in India.
Proof of admission to the course.
Scheduling of expenses to the course.
Copies of letter confirming the scholarship.
Copies of foreign exchange permit, if applicable.
Two passport-size photographs.
Bank statement for the last six months of the borrower.
Income tax assessment order not more than two years.
Brief statements of assets and liabilities of the borrower.
If you are not an existing bank customer you would need to establish your identity and give proof of residence.