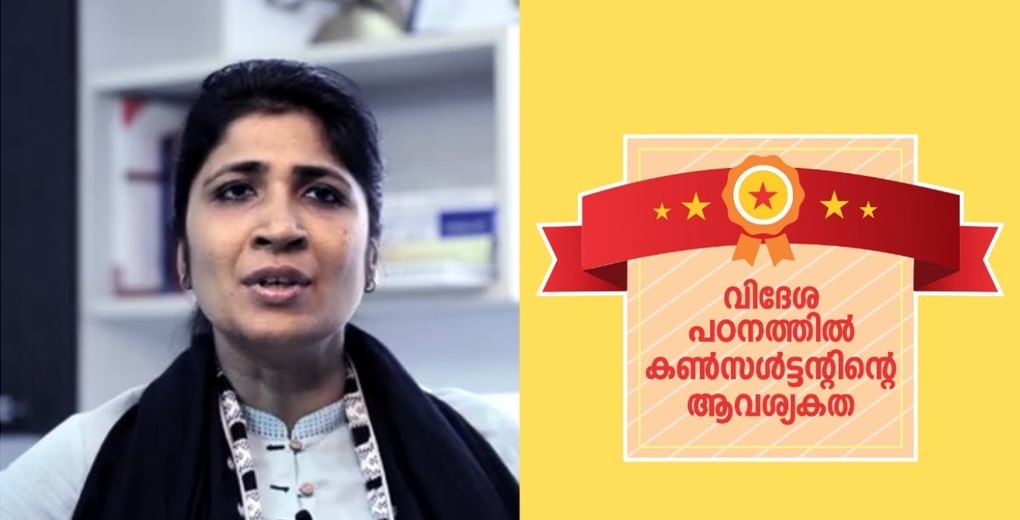 If you have decided to study abroad, it is very important to be completely aware of the programs that you are pursuing. There are many factors to be looked upon as you try to get an admission. Yes, studying abroad involves a lot of steps and detailed procedures. It differs from country to country and college to college. This is where your overseas consultant can be of good help.
Nowadays many universities abroad have stopped taking direct student applications. A classical example is Canada, one of the most sought after destination for overseas studies. These days most of the universities and colleges in Canada are accepting applications only through their authorised consultants. The reasons are many.
Unfortunately, there are lots of cases of fraudulent documentation reported in the market and in order to prevent applications foolproof, colleges have appointed authorised consultants through which an aspirant can forward his / her application.  Overseas education just doesn't mean getting an admission alone. Students are often not clear about the benefits and outcomes of international education. They have many questions and queries related to the factors involved- like, accommodation, lifestyle, finance, etc. Overseas consultants have the required know-how to help aspiring students in these situations.
Finding the best university that offers the preferred course/ program, preparing the documentation for Visa process as well as following up the Visa process with the embassy might sound simple but most of the students tend to fail in the process as they lack the proper guidance, preparation and experience.
Role of an education consultant is important as they guide the student in several aspects related with the admission process -right from understanding a student's profile to guiding an aspirant with program possibilities and communicating the requirements and career prospects after completing the course.
A consultant also provides professional help in documentation.  It is important to know the right way to prepare the Letter of Recommendation, Statement of Purpose, Resume, Essay, etc. Education consultancy agency has a team that tailors or edits context wherever needed. They interfere. They help you out when you are about to make a mistake.
Education loans – Consultants offers practical guidance & information regarding bank loans and financial planning.
Visa counselling is another area where a student needs proper guidance. The consultants will give detailed information about the visa process and help students prepare for the interview well. Even though a student can proceed with the applicants independently, it is only practical to take advice from a seasoned consultant. Moving or migrating to another country on the basis of student visa has many sets of regulations that have to be meticulously followed. Even a minor error will end up in Visa rejections and delays.
An experienced consultancy will brief & prepare a student well before he or she leaves his/her homeland. They even provide post-landing support and helps in the official joining formalities. An experienced consultant will be able to find accommodation in advance or as soon as a student obtains visa. Which is very important as a wrong decision can be financially taxing otherwise.
——————————————————————————–
About Ms. Nicy Binu, Director, Santamonica Study Abroad
——————————————————————————–
With over a decade's experience in international education, Ms. Nicy Binu is the brain behind Santamonica's overseas student program and has steered the organization to a position where it figures today among the prominent overseas education facilitators in India. You may contact her at +91 6282 903 703 for overseas education queries and doubts.